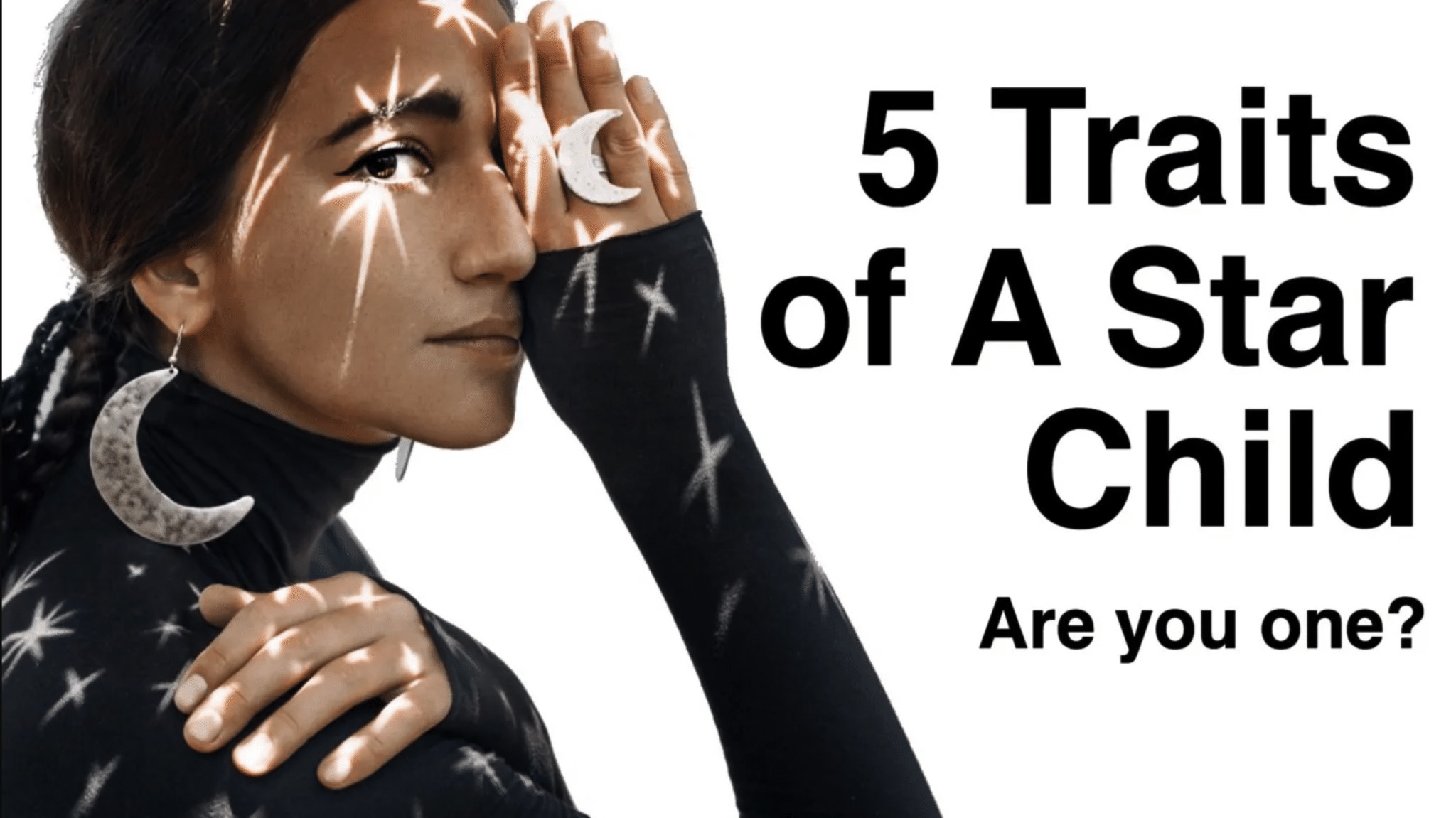 A Star Child is a remarkable living being that differs from the bulk of us yet who possesses exceptional perceptual skills. A Star Seed or an Old Soul are other names for this philosophical idea of a Star Child. Read about the five characteristics that Star Children have in common if you think you could be one of them.
5 COMMON TRAITS OF A 'STAR CHILD'
1. A STAR CHILD IS EMPATHIC AND AWARE.
A Star Child frequently notices others who are suffering emotionally and wants to assist. They are frequently the first to reach out in empathy. Instead than participating in discussions or other activities, these people behave as spectators of others. They are observers and are particularly interested in how people love. These people are perceptive to nonverbal cues including body language, tone of voice, and facial expressions that communicate more than words can.
2. A STAR CHILD DEMONSTRATES WISDOM BEYOND THEIR YEARS.
People may have assumed you were a genius when you were younger because of how well you understood complex ideas. Because Star Children are believed to have previously existed as a living entity, this is a prevalent quality in them. They have knowledge that extends beyond the confines of Earth and their physical form.
3. A STAR CHILD FEELS THEY DO NOT BELONG ON EARTH
Star Children frequently experience the feeling that they share more in common with imaginary animals from stories than they do with people. Because of their uncommon beliefs and behaviors, Star Children may feel rejected by others. A Star Child is frequently someone who draws spiritual inspiration from science fiction, vampire, and extraterrestrial fiction.
Researchers that focus on people who practice alternative spiritualities discover that when people choose their spiritual paths carefully, new myths are created.
Due to the fact that this idea is uncommon in conventional religious systems, belief in Star Children might be considered as an alternative spirituality.
4. A STAR CHILD KNOWS THEY HAVE LIVED SEVERAL PAST LIVES
A Star Child may believe they have lived several incarnations since they are conversant with the idea of reincarnation. Research Psychiatrist Ian Stevenson of the University of Virginia looked into claims made by Star Children that they may recall previous lives. Stevenson recorded the remarks of each kid in over 2500 case studies before identifying the deceased person the youngster had recollections of being in a previous life. He was able to confirm details about the deceased's lives in each instance that corresponded to what the Star Child had said.
The typical age of the cells in an adult body, according to Swedish stem cell experts, is between 7 and 10 years. "Given this sober information, we may realize that as we become older, our body cells are replaced often," they claim. As a result, our bodies are continually altering. Our awareness of who we are, however, does not change. In this sense, our awareness is immortal and has the potential to pass through several shifting bodies throughout the course of time. "This is the reasonable explanation of reincarnation," claim the researchers.
5. A STAR CHILD FINDS LOVE EVERYWHERE.
A Star Child is frequently serene, smiling, and the first to hug a stranger in a world where there is much misery and stress. For the Star Child, who is able to look through the hurt-related bad feelings that individuals externally express, there is unconditional love all around them.
A Star Child often uses their compassionate nature to assist in the healing of those around them.
They are very emotional intelligent and spread good feelings to those who are acting in an aggressive way.
A Star Child obtains unconditional love from everyone they assist as a result of the unconditional love they provide to others.