Save money with free Kindle books. They are more accessible than you might realize; you simply need to know where to look.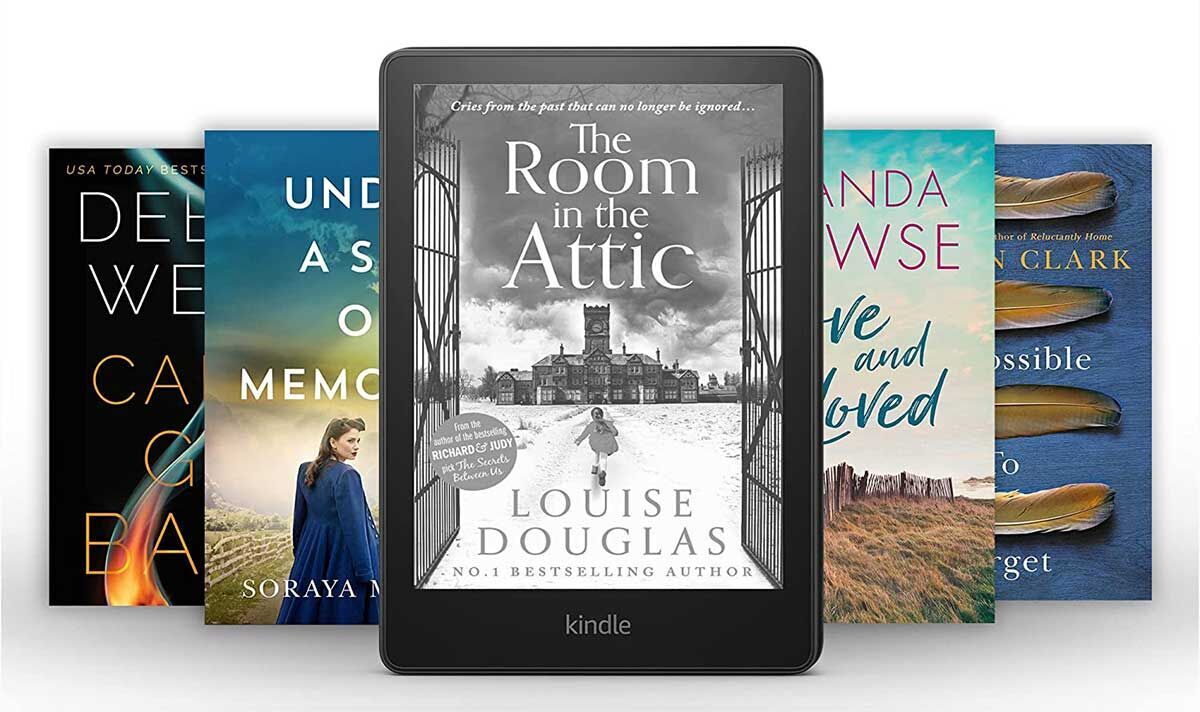 Books are becoming more expensive, much like everything else. Also, while e-books are clearly less expensive than their print counterparts (hence the popularity of e-readers like Kindles), they still represent a significant investment, particularly for voracious readers.
Why pay for a book you might not like when there are free Kindle books you can try out? Life is short, and your wallet is thin.
There are a ton of places where you can read books for free using your Kindle device or the Kindle reading app on your phone or tablet. These very light and portable options will make your commute, beach trip, or quiet reading corner more enjoyable.
And while it's undoubtedly fantastic to save money, it's even better to purchase your e-books from relevant sites that pay authors for their efforts (and won't infect your device with a suspect virus).
From classics to academic texts, you have a wide range of options. Why do you still wait? Read on!
1. Amazon's Free Kindle Ebooks
You may download and send hundreds of free eBooks directly to your Kindle from Amazon.
They can be found under the Top 100 Free category. You can browse through areas like Short Reads and Nonfiction Singles as well as dozens of genres like History, Parenting, and others to discover your next book faster.
Pros:
A big library of eBooks.
Ratings and reviews from customers.
May quickly filter based on reader reviews and genre.
Updated frequently with fresh free Kindle books.
Cons:
Amazon account is needed.
Some books are only offered for free for a shot while.
It may be difficult to distinguish between Kindle Unlimited books and free Kindle editions.
2. BookBub
When you choose a book title on BookBub, you'll see a summary, a picture of the cover, and perhaps the book's release date.
Along with the Amazon link, other websites including Apple, Google, and Kobo also provide the majority of these titles for purchase. You will be sent these links directly if you subscribe to the daily newsletter.
Pros:
You can receive new books notifications through email.
Many different categories.
Free filter aids in separating out free books.
A fun method to discover and encourage new writers.
Can receive customized recommendations.
Cons:
Many books are only free for a short while.
A BookBub account is needed.
Not a ton of bestsellers.
3. OverDrive Through Your Public Library
You can check out free Kindle items from your library just like you would a physical book if your public library has a subscription to OverDrive. To find out which libraries in your area are offering this promotion, use the Library Search page.
When you borrow an eBook from this collection, it will only be yours for a short period of time before being immediately removed from your Kindle, just like with library books.
Additionally, you can borrow books through their Libby mobile app.
Pros:
Tons of books.
Features for advanced searches.
Supports your neighborhood.
There are usually discounts available for library members at nearby events.
Cons:
Not offered anywhere.
A library card is required.
Limitations on the quantity of loans granted by libraries each day.
Libby app download may be necessary.
4. Book Lending
Try Book Lending if your library doesn't have an OverDrive subscription or if you're seeking for some other books. Without using a library, you can borrow and lend books on your Kindle.
You can either lend one of your own Kindle books or borrow books that other people are lending after registering (it's free). You can look up an eBook by category, search the titles, or look through the list of recently borrowed books.
Every book can only be borrowed once, so if you see one you're interested in, grab it quickly before it's gone.
The free books available here may be checked out for a 14-day period before being automatically returned to the owner.
Pros:
Books can be lent as well as borrowed.
Easily navigable.
Cons:
Loan terms are 14 days.
Number of titles is restricted.
5. Freebooksy
Freebooksy is a blog dedicated to free eBooks that primarily lists free Kindle books but also includes free Nook books, Kobo eBooks, Apple eBooks, and Google eBooks.
At least one new book is added each day, though frequently there are several, and you can choose to download one or all of them.
What we enjoy about this website is that the download links go to the store where the book is being given away, such as Google Play or Apple Novels for Kindle books, rather than the actual book files. This indicates that you can use those apps to download it to your smartphone.
Sci-fi, horror, mystery, romance, literary fiction, and cookbooks & nutrition are just a few of the genres represented here.
Pros:
Books are frequently added.
Various genres are offered.
Simple to use genre filters and navigation.
Get the file directly from the source.
Indicates the date that the book is free.
No app or account needed.
Cons:
Heavily employed in book promotion
Certain eBooks simply provide sample chapters.
Not as many genres as some websites.
Some paid books are incorrectly labeled as free.
You need to turn to Amazon for the book's raiting.
Books are free for a limited time only.
Books from small publishers and self-published authors.