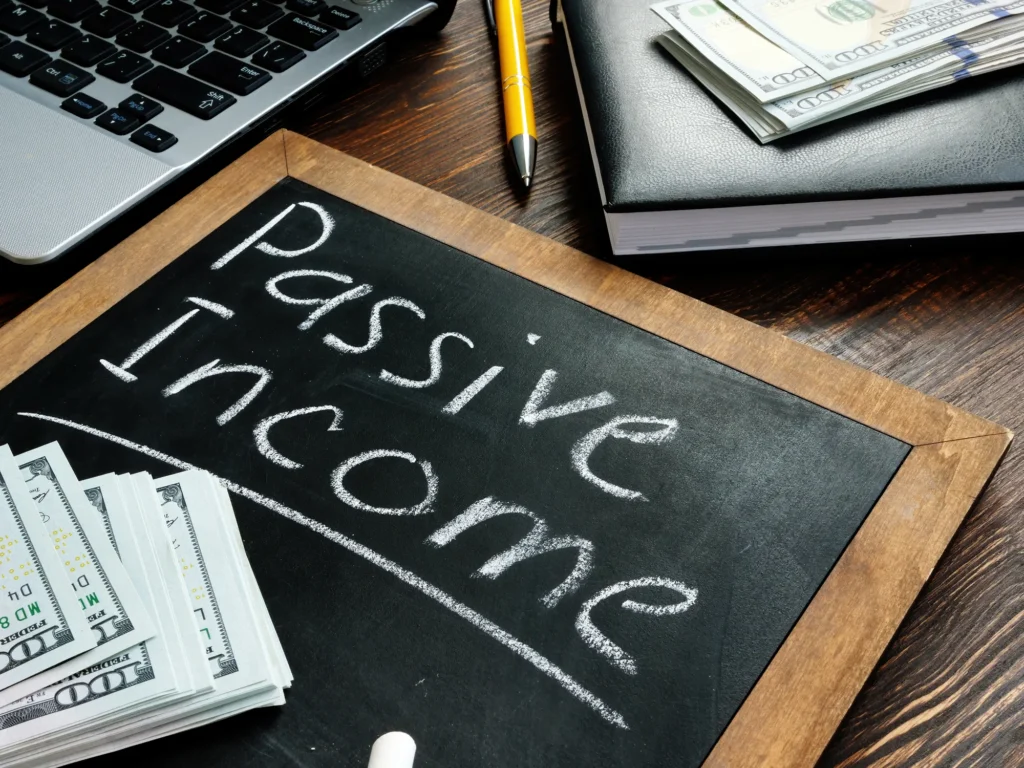 8. Content
Receiving money for the use of intellectual property that you have either created yourself or for which you have obtained the rights is one approach to generate passive income at home.
It can take a lot of labor to produce captivating content that reaches a large enough audience to bring in money.
But after you've made something that people are using, you can start making money by running sponsored content, which is when businesses pay you to write a piece on your blog, or through display advertising using a platform like Google Adsense.
Affiliate marketing is a different approach to make money from a blog because it lets you get paid when readers buy something you've linked to or recommended. However, you might discover that developing content is not as hands-off as you might anticipate; there is always pressure to add to or update what you already have in order to keep it relevant.
9. Real Estate Investment Trusts (REITs)
REITs could be the solution if you want to generate passive income from real estate without the hassle and cost of buying and managing the properties yourself (not to mention the sizable down payment).
REITs are businesses that own commercial real estate, such as office buildings, retail spaces, apartments, and hotels, similar to mutual funds. REITs often provide high dividend yields, although their availability and complexity might vary. Some are traded in open markets on stock exchanges, while others are not.
Stick with publicly traded REITs, which you may buy through an internet broker, if you're a new investor.
10. Crypto Staking
Crypto staking is the practice of using some cryptocurrencies to increase your holdings by using them to validate transactions on an underlying blockchain network. You may receive more cryptocurrency as payment for staking a cryptocurrency.
Most people think of staking as giving their cryptocurrency to someone who is keeping track of all the transactions on the network it runs on. To prevent fraudulent transmissions, such verifiers must stake some tokens. You can share in the rewards a trustworthy verifier receives for doing their work correctly by transferring the voting power of your tokens to them.
However, there is a chance that you might be punished if the verifier you're working with is. And staking occasionally entails committing your holdings for a predetermined amount of time, making it impossible for you to sell or exchange them.
It's vital to keep in mind that not all cryptocurrencies support staking, most notably Bitcoin. However, a number of cryptocurrency sites offer additional rewards schemes that pay interest on cryptocurrencies through actions like lending.