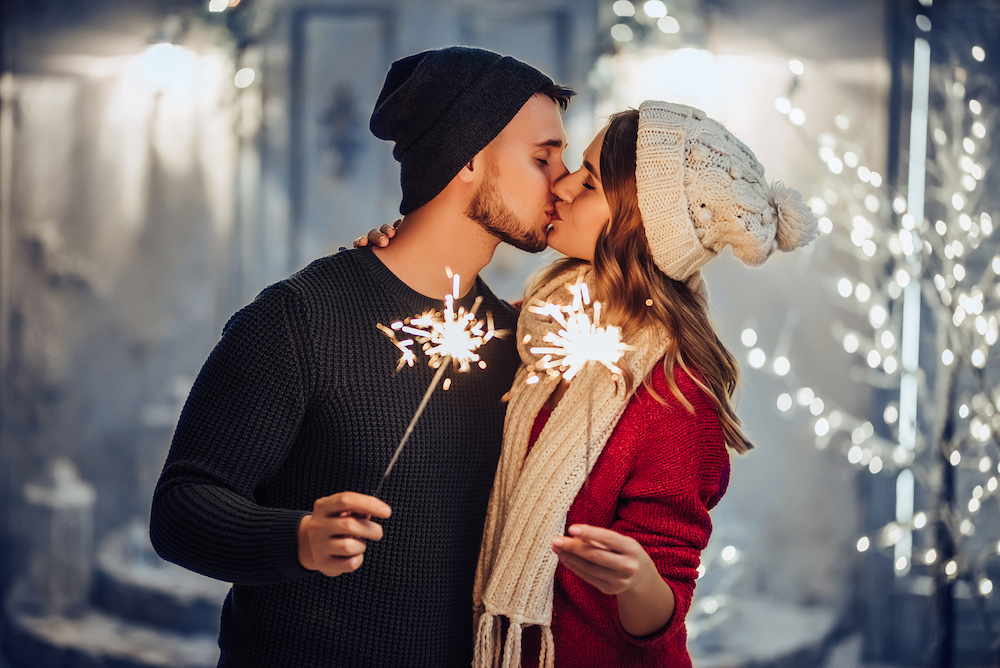 Romantic Merry Christmas Wishes
Christmas is a romantic season, perfect for cuddling up to a warm fire. Set the atmosphere by sending your loved someone one of these heartfelt Merry Christmas messages for lovers in a card or text.
1. Merry Christmas! I'm very grateful to have such a special person like you in my life.
2. The only thing I love more than Christmas is you.
3. Forget the mistletoe, you can kiss me anytime you like.
4. You are the reason for my smile and my happiness. I love you.
5. Christmas is magical because we're together.
6. I wouldn't want to spend Christmas with anyone else.
7. If I only had one mince pie I'd give it to you.
8. You're the partridge to my pear tree.
9. All I want for Christmas is you.
10. Baby it's cold outside… let's snuggle.
11. Wishing that your Christmas sparkles with festive cheer, like the shining star that you are.
12. No matter what gift I find under the Christmas tree, you're all I need. Merry Christmas to my sweetheart.
13. You are so special to me. I love sharing life and love with you. May all your wishes come true this Christmas.
14. May the season bring you as much happiness and love, as you have brought me. Here's to a wonderful Christmas together!
15. You are the gift I ask Santa for every year! I couldn't wish for a better gift than spending Christmas with you.
16. Meet me under the mistletoe. I'll be there with bells on.
17. I've been waiting all year to spend Christmas with you! Now that it's here, I can't think of any gift I'd want any more than this. Merry Christmas, my love!
18. My love for you shines brighter than the lights on the tree. Merry Christmas!
19. I can't think of any other way I would want to spend Christmas than staying warm with you.
20. If I could package my heart and send it to you for Christmas, I would. Since I can't, this card will have to do.
21. You're the best Christmas present a [gal/guy] can get!
22. Seeing you takes all the stress out of the Christmas season. Thanks for filling my holidays with joy and love.
23. We may not be able to celebrate Christmas together this year, but just remember that you are always in my thoughts. With love from the bottom of my heart.
24. Being with you for Christmas makes me feel like a child again. Except, instead of anticipating my presents, I'm looking forward to our kisses.