15. Tri Flower Updo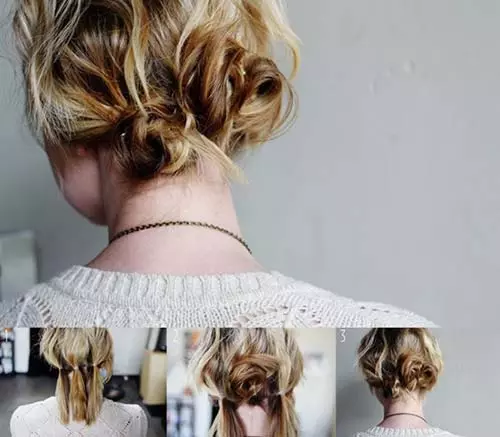 What You Need
Hair pins
Elastic bands
Comb
What To Do
Your hair should be detangled and tied into three little ponytails.
To create a bun, take the middle ponytail and wrap it over itself.
The bun should be flattened and pinned.
Make the side ponytails smaller than the central bun and repeat the process with them.
16. Neat Bun With Braids

What You Need
Hair pins
Elastic bands
Comb
Curling iron
What To Do
Use a comb to untangle your hair.
Curl all of your hair in the lower half.
Make three portions out of your hair: two on the sides and one in the middle.
Create a low ponytail out of the center section and a bun by wrapping it around. Place a pin in it.
The sides are braided in Dutch style. Flatten the braids.
The braids' ends should be tucked under the bun and pinned above.