17. Simple Cat Ear Knots

What You Need
What To Do
Make a middle part in your hair.
Hair from one side, taken.
To create a bun, hold the hair up and roll it.
With the help of some hair pins and an elastic band, secure the bun.
On the other side, repeat the process.
18. Pull-Through Braid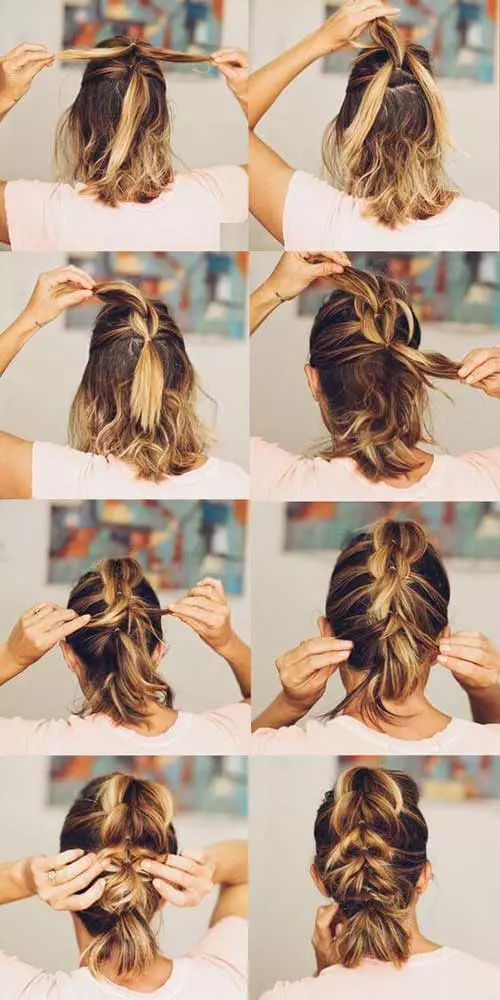 What You Need
What To Do
Use a comb to untangle your hair. Take a section of hair from the top of your head, and ponytail it.
A ponytail should be created slightly below the first ponytail using hair from both sides.
Cut the initial ponytail in half. Tie both of the first ponytail's halves below the second ponytail with an elastic band while holding up the second ponytail.
Under the second ponytail, tie a third ponytail.
Part the second ponytail into two pieces. Tie both of the second ponytail's pieces below the most recent ponytail by holding it up and using an elastic band. But this time, before you tie the pieces of the second ponytail, add hair from the sides.
When you are about an inch from the end, repeat the first two steps. The pull-through braid's end should then be tied off using an elastic band.
To give the braid some dimension and volume, pancake it.