13. Perfect Loose Waves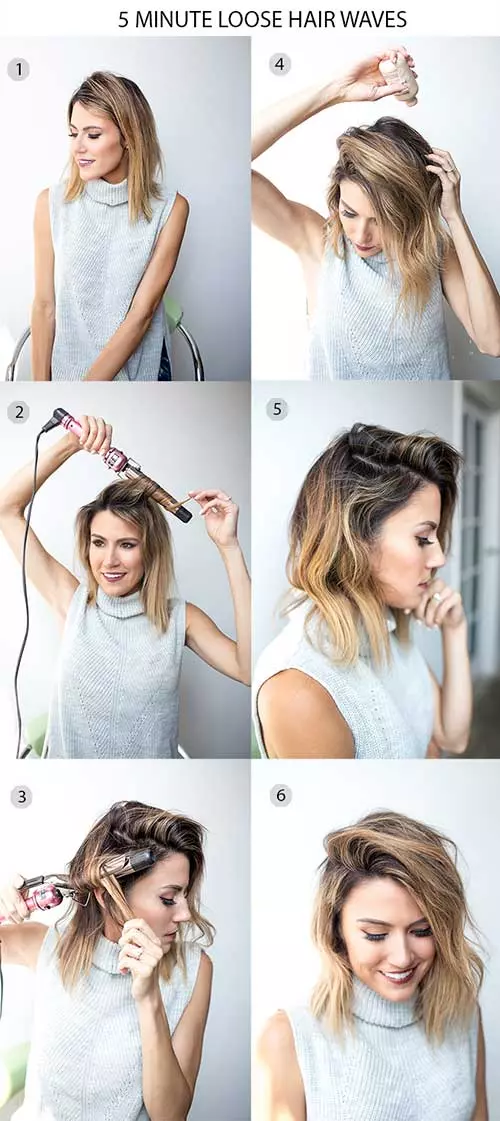 What You Need
Heat protectant
Comb
Curling iron
Dry shampoo/talcum powder
What To Do
Use a comb to untangle your hair, then part it as usual.
Put on some thermal protection.
Using a curling iron, curl your hair. 3-5 seconds should be spent with your hair in the iron. Large parts of your hair should be rolled, with around two inches left at the very end. The waves get looser the larger the sections.
As you wait for your hair to curl, keep your curling iron at a 45-degree angle and then glide it down.
Your hair should be covered in talcum powder or dry shampoo powder. To help the powder blend in, shake your hair and rub your fingers through it. Your hair will have loose waves thanks to the powder's texture and volume additions.
14. The Twist and Pin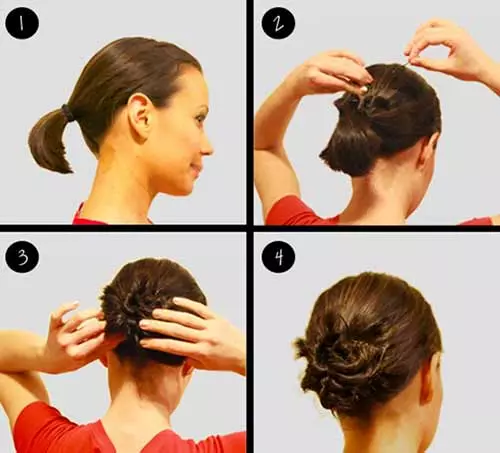 What You Need
Hair pins
Elastic band
Comb
What To Do
Use a comb to detangle your hair, then create a tidy low ponytail with it.
Take a few strands of the ponytail. Pin it at an angle after twisting it.
Depending on how you want the bun to look, you can choose how to pin it. Each twist can be wrapped at an angle to create a flower. The twists can also be folded and centered pinned.
Once you have all of your hair in a bun, repeat the procedure for the remaining ponytail.