11. Messy Bouffant With A Low Bun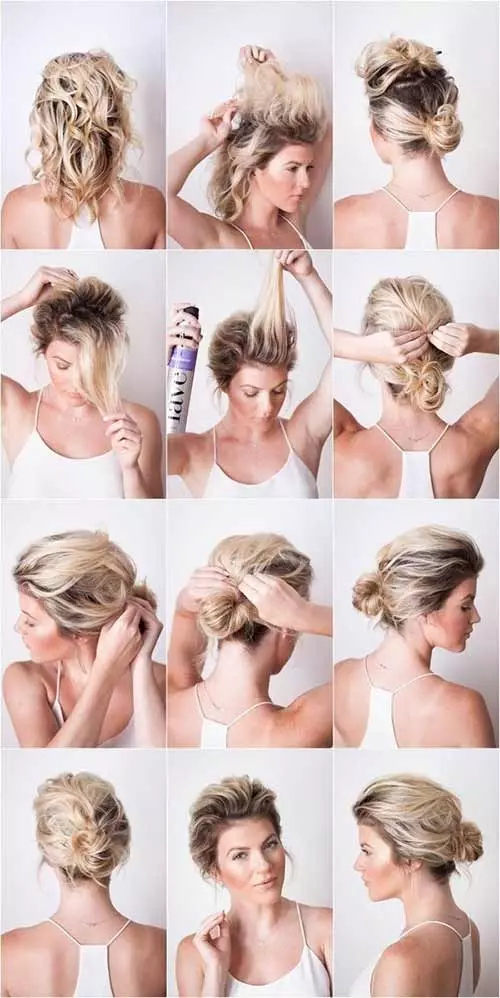 What You Need
Hair pins
Elastic bands
Comb
Texturizing spray
What To Do
Make two sections in your hair: one for the top and one for the bottom.
From the middle to the roots, tease the top layer of hair.
The lower half is tied in a bun, while the top half is clipped up.
Take the front piece of hair by unclipping the top half. Spray it with some texturizing spray.
The entire top piece should be securely pinned back.
You can pin the sides as well, but you should let stray hairs fall out because you want the updo to appear untidy.
12. Triple Twisted Buns

What You Need
Hair pins
Elastic bands
Comb
Hairspray
What To Do
Utilizing a comb, untangle your hair into three equal portions.
Using elastic bands, create low ponytails out of each segment.
To create a little bun, take the first ponytail and twist it over itself. Place a pin in it.
Follow the same procedure for the other two portions.
To hold the style in place, mist some hairspray on.