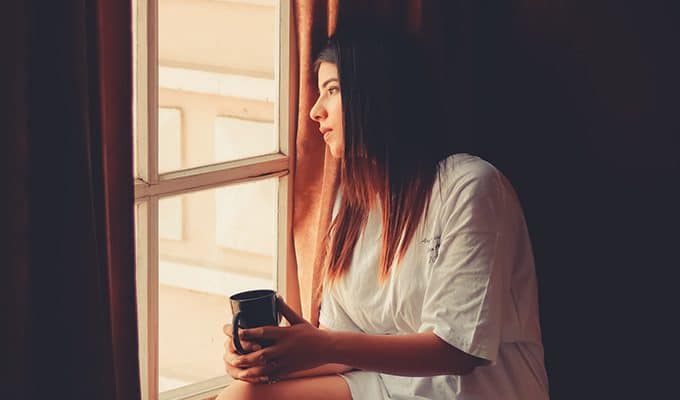 We may easily get behind on our payments, duties, tasks, and occupations in this money-centered environment. So it makes sense that we sometimes feel like we are lost in life. Furthermore, our feelings of perplexity and despair may be exacerbated by comparisons to others and a tendency to take life too seriously.
We all come to this earth to acquire important lessons for the advancement of our souls, and it is definitely not an easy journey. The difficulties we encounter can feel overwhelming and wear us down. The good news is that there is light at the end of the tunnel.
Have you been experiencing a sense of defeat or loss in life? Then, we hope you'll get some understanding and hope and begin to feel more like yourself. We'll discuss how gloomy moments may result in your brightest epiphanies and self-discoveries below. Everybody experiences this at some time during their travels. However, it doesn't have to be seen negatively.
"To be lost is as legitimate a part of your process as being found." – Alex Ebert
HERE ARE FIVE REASONS YOU FEEL LOST IN LIFE:
1 – YOU PUT TOO MUCH STAKE IN OTHER PEOPLE'S OPINIONS.
You will surely begin to feel confused and unclear about your own life if you allow other people to control your life to an excessive degree. You must pay attention to your voice since other people can only provide you advise from their viewpoint and understanding. Nobody will hold back from giving their opinion on what you should do with your life, but only you can choose which path you wish to take.
2 – YOU MIGHT FEEL LOST IN LIFE IF YOU NEGLECT YOUR INTUITION.
When we begin to feel lost in life, our intuition may guide us; in fact, it may be more important than intelligence in addressing complex issues. According to studies, using intuition while making judgments can yield outcomes that are just as good as those produced by using logic. For far too long, right-brained thinking has dominated our society, but it appears that our intuitive side is beginning to reemerge. All of us have a voice inside that helps us navigate through life, but we must learn to trust it and put the logical mind on the back burner.
3 – YOU ENGAGE IN NEGATIVE SELF-TALK TOO OFTEN.
Because they just don't give themselves enough credit, many people experience a sense of loss in life. They seek solutions elsewhere while ignoring their own strength and potential. Every now and again, we're all tempted to fall into the comparison trap, but doing so will only impede your development. We can use mantras, affirmations, or even meditation to practice positive self-talk.
Regular meditation, according to studies, can boost positive thinking, which will help quell your negative ideas about the world and yourself. Try to change your perspective to all the good things happening in your life if you feel lost in life. You'll start to feel lot better and observe more favorable results.
4 – YOU DON'T KNOW YOUR REAL PURPOSE.
It might be a little intimidating to consider, and not everyone thinks that there is one overarching reason why we are here. We can all, however, do something to make this world better off than when we discovered it. Perhaps your work doesn't fulfill you, and your spirit grows weary of unwillingly punching in and leaving every day, if you feel lost in life. Does this describe who you are? If so, develop a list of your interests and look into how you may generate money from each one. Your mental health and happiness will increase merely by giving it your attention, even if it only begins as a pastime or side business.
Just keep in mind that, at your very heart, you are not just a person; you are the entire universe, manifesting yourself consciously while having a brief experience here on Earth. Although you come to this hefty realm for a reason, there are moments when it can be exhausting and perplexing. Never forget to take the time and go deeply inside yourself to discover what truly lifts your soul; that very thing may be your actual calling.
5 – YOU LIVE IN THE MIND MORE THAN THE HEART.
At times, Earth's energy seems incredibly unbalanced. But perhaps if we lived more from our emotions rather than our intellect, we might see it in the world around us.
To put it another way, we should base more of our decisions on the welfare of others and the world as a whole rather than simply our own interests. Such ethical reasoning would greatly improve the condition of the planet. Pure rationality can only lead us so far in a universe. But eventually, we must inject some heart and soul into the mix to prevent us from acting robotically.
Start reflecting more on how you may assist others in bettering their own lives if you feel lost in life. You may actually make a difference in people's lives by turning your attention away from yourself and toward others. As a result, your troubles won't feel as overwhelming.