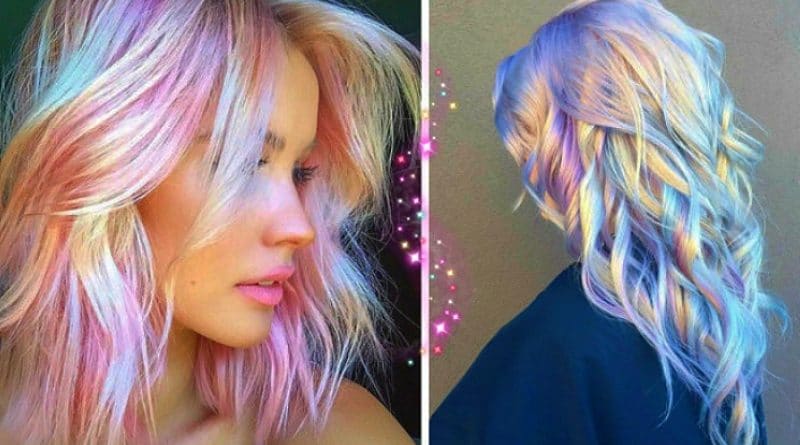 When we first lay eyes on the new holographic colours, we thought we had seen it everything when it came to rainbow manes.
The strands, which have multifaceted metallic or pastel colours, seem opalescent and color-shifting on the wearer. According to a Modern Salon interview with Redken colorist Chiala Marvici, the hand-pressed coloring method is used to create the holographic trend.
The techniques used in screen printing are brought to your locks by hand-pressed coloring. The hairdresser uses dye to create various designs on a piece of Plexiglas, and after placing a segment of hair on the glass, the color is transferred to your strands. To change the color's strength, the hairdresser continues the technique on other hair parts or again on the same piece using pastel shades of pink, blue, and lavender. The method gives the stylist more control over the brilliance of the effect and is quicker than other common color treatments like foil and balayage.
Marvici has only taught a small number of stylists the method thus far, but we are optimistic that it will catch on quickly. Be aware of this before visiting the salon since light hair colors like blond or gray are necessary for rainbow tones to seem holographic on the hair. However, the outcome is so stunning it appears to have been dusted with fairy dust if you're prepared to take the risk, and we can't get enough of the amusing fad.
Get some holo-hair ideas by reading on.