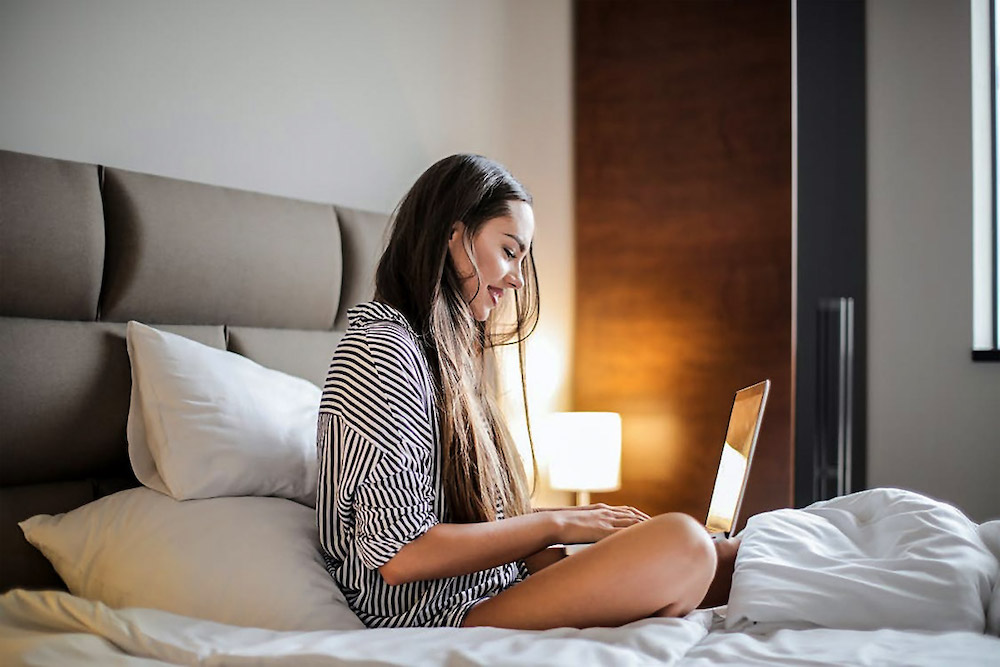 3. Add a captivating heading to your profile
Adding a headline to your profile might help you make a strong first impression if you want to attract the right kind of attention. Give some details about your interests or passions. Or just use a quotation from a famous person you admire.
4. Keep the mystery going
It's okay to reveal information about yourself. However, some online dating authorities assert that the secret to finding love online is to keep things mysterious. Therefore, make sure your profile has something exciting (yet decent) that will prompt a question from the reader right away.
5. Share at least two recent images, one of which must be a full-length
You should post two to three recent images of yourself as we're talking about honesty and accuracy. Your biggest advantage when online dating is to establish a good first impression, which should be your goal.
Yes, sensual photos are acceptable, but don't go overboard. Additionally, experts claim that smiling for the camera can improve your online reputation.
Therefore, don't be scared to smile broadly while posing in a cozy environment. You'll come across as upbeat, vibrant, and eager to embark on new experiences.
6. That all-important first message
Okay, now that you've organized your profile and taken some respectable photos, you're prepared to send your first message. How do you behave?
Don't just send messages out randomly; instead, customize them to your objectives and the recipient.
Giving a physically attractive woman a compliment is not advised because it won't have much of an impact on her. Similarly, you shouldn't make fun of someone who gives off the impression of not being the most self-assured.
Avoid being too flirty when contacting men because doing so could instantly set off their BS radar. Instead, flatter a man in an unromantic way and express interest in something from his profile.
Guys, read that final statement as well; it has a dual meaning.
In this case, common sense is really helpful:
Check out their profile.
Read it yet again. Look for anything the majority of people could have overlooked.
Does she enjoy a niche film that you have also seen? Has he visited a region you adore? Is the degree she is pursuing in a field that you are knowledgeable about?
Find something you can hang onto and use, whether it's a specific bit of knowledge or simply a feeling you have. Make your message specific to that.
Even while it can be challenging to assess someone based on only a few words and a few images, you must learn to trust your gut.