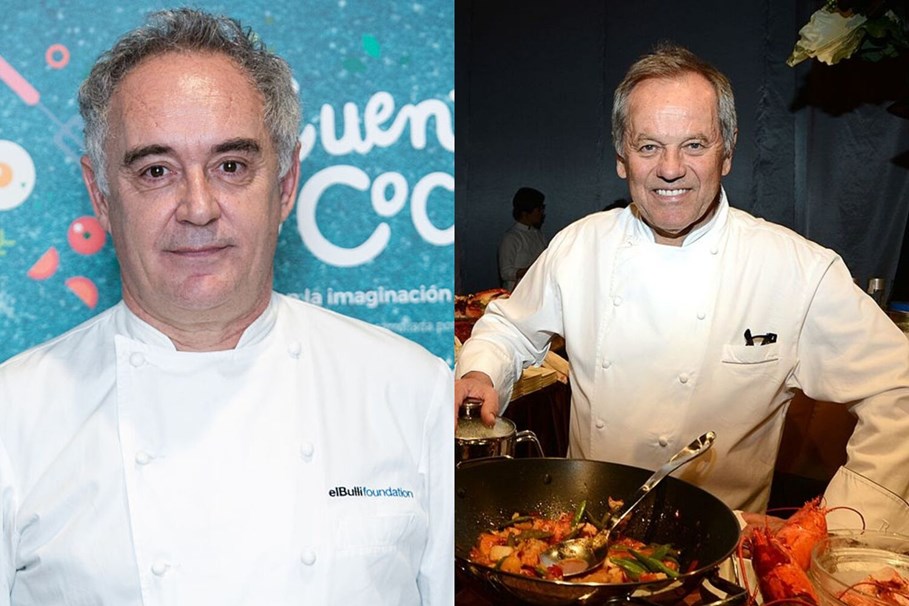 Who is the world's top chef? It's one of the hardest questions to respond to.
It's not a simple assignment with no official world rankings and so many diverse categories including pastry chefs, tv chefs, and different cuisines. The top 10 chefs in the world are listed below.
1. Wolfgang Puck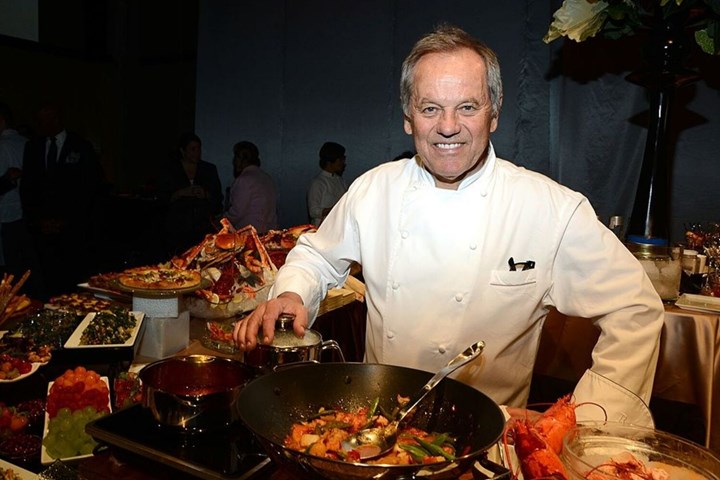 Wolfgang Puck, an Austrian-American chef, restaurateur, and actor, is a formidable figure. Puck, who has opened more than 30 restaurants, is renowned for introducing contemporary French cuisine to American kitchens. He is renowned for providing catering for Kim Kardashian and Chris Humphries' wedding in 2011.
\Puck frequently serves as a guest judge on Hell's Kitchen and MasterChef. He has also appeared on The Simpsons, CSI, The Muse, and The Muse: Las Vegas.
Restaurants
Spago
Spago Istanbuk
Chinois on Main
Postrio
Spago Las Vegas
Spago Maui
Spago at Singapore's Marina Bay Sands resort
Spago Beaver Creek
Postrio, Las Vegas.
Trattoria del Lupo, Las Vegas.
CUT by Wolfgang Puck at Four Seasons Hotel New York Downtown
CUT in London, Beverly Hills, Las Vegas and Singapore's Marina Bay Sands resort.
CUT by Wolfgang Puck at The Address Downtown Dubai
CUT by Wolfgang Puck at Four Seasons HotelsBahrain Bay
Five-Sixty is located in Dallas, Texas and features Asian-inspired New American cuisine.
The Source
Wolfgang Puck B&G (2009) in Los Angeles.
Wolfgang Puck at Disney Springs at the Walt Disney World Resort.
Museum of Science in Boston.
Wolfgang Puck Pizzeria and Cucina, MGM Grand Detroit in Detroit
Wolfgang Puck Steak, a signature restaurant of MGM Grand Detroit in Detroit.
Wolfgang Puck American Grille, a signature restaurant located in the Borgata Hotel & Casino in Atlantic City.
Springs Preserve Café, Las Vegas.
WP24 by Wolfgang Puck located in The Ritz-Carlton in downtown Los Angeles, modern Chinese cuisine.
Wolfgang Puck Pizzeria in Cucina, Las Vegas.
Wolfgang Puck Bistro located in the South Coast Plaza in Costa Mesa, California.
Wolfgang Puck Express:

JC Penney in Monroeville, Pennsylvania at Monroeville Mall.
Denver International Airport
Indianapolis International Airport
Logan International Airport, Boston
McCarran International Airport, Las Vegas, Nevada
Seattle-Tacoma International Airport, Seattle, Washington
Seidman Cancer Center at University Hospitals in Cleveland, Ohio
Pearson International Airport in Toronto, Ontario
Disney Springs at the Walt Disney World Resort in Orlando, FL.

Wolfgang Puck Bar and Grill Summerlin, Las Vegas
The Kitchen by Wolfgang Puck:

Amway Grand Plaza Hotel, Grand Rapids, Michigan
Calgary International Airport, Calgary, Alberta
Greenville–Spartanburg International Airport, Greenville, South Carolina
Hartsfield–Jackson Atlanta International Airport, Atlanta, Georgia
Washington-Dulles International Airport, Washington, D.C.
Changi International Airport, Singapore
Books
Modern French Cooking for the American Kitchen (1980)
The Wolfgang Puck Cookbook (1986)
Adventures in the Kitchen with Wolfgang Puck (1991)
Pizza, Pasta, and More (2000)
Live, Love, Eat (2002)
Wolfgang Puck Makes it Easy (2004)